Tire Buying, Care & Maintenance
Buying car or truck tires & tire care at Quick Lane
Whether you're shopping for the best price on a new set of tires for your car, truck, CUV or SUV or simply looking for a quick tire rotation or tire inspection, make sure you visit Eau Claire Ford Quick Lane® Tire & Auto Center. When you purchase tire(s), the following services are typically included: *
Tire inspection for proper inflation and wear
Tire rotation
New tire installation

Tire mounting and balancing*

Disposal fee*

State taxes*
Our factory-trained experts know all the ins and outs when it comes to your tires and have the right replacements on hand, based on your requirements. They can also help you get the most out of your tires with simple maintenance tips.
We offer 11 name-brand tires, including Michelin, Goodyear and Continental. On top of all that, we offer the guaranteed best price on the tires we sell.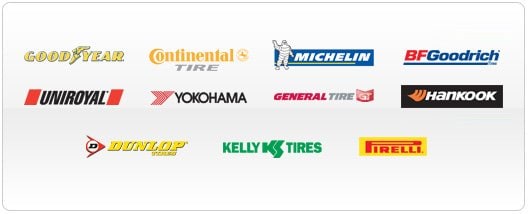 Remember, it's essential that your tires are in proper working order to help keep you and your family safe. Visit your Stoudt-Miller, Inc Quick Lane® Tire & Auto Center and we can help you find the right tire for the right price.
*There may be additional charges. Be sure to ask your Quick Lane® Tire & Auto Center representative to explain items on your statement.