The Finance Department at Stoudt - Miller, Inc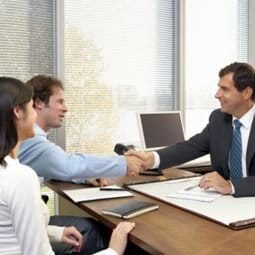 The Finance Department at Stoudt - Miller, Inc
So, you're through with the toughest part of the vehicle buying process (finding the vehicle you want), and now you're on to the finance side of things. Does just the word finance bring chills to your spine? Fear not, North Dakota drivers, the Stoudt - Miller Inc, finance team is ready to help! Our team of in-house finance experts will work with Valley City drivers to find a cash payment that fits within your unique needs. Here at Stoudt - Miller Inc, our finance team is well connected to a vast lending network that helps to ensure that North Dakota drivers can land a fair finance deal.
Explore All Your Finance Options in Valley City
Are you the type of North Dakota driver who enjoys driving your vehicle for a long time and accessorizing it with bumper stickers or bike racks? Consider letting our team help you secure a great loan. Or, are you the type of driver who likes to get behind the wheel of a brand-new vehicle every couple of years and doesn't put too many miles on their vehicles in a year? Maybe you should consider an affordable lease for your North Dakota commute. Either way, our finance team can help you choose your perfect method for getting your next vehicle in Valley City.
Jumpstart the Auto Financing Process in Valley City
When you're prepared to make your next move, you can count on our friendly financing experts here at Stoudt - Miller, Inc to help with all your financing needs and guide you through a smooth, easygoing financing experience. All you need to do is fill out our easy financing application, which you can do right from the comfort of home, and we'll be ready to start crunching numbers to help you get that much closer to owning the F-150, Escape, Explorer, Bronco Sport or Ranger of your dreams.